Types of fishing freshwater and saltwater. Matching fishing accessories for Speciment Hunter. Use our other filter options and search for your order in the Fish-tackle.eu shop. If you have any questions, our customer service will be happy to advise you. You are now in the category:
---
High-quality fishing tackle sorted and selected to match the most popular types of fishing. Use the categories for navigation.
---
Spin fishing accessories
Spin fishing is active fishing for battling predators of all species. There are many different types of spin fishing. Modern spin anglers fish sophisticated rigs with lifelike artificial lures. Old hands among spin anglers swear for 50 years and more, by the catchy flashers, spinners and plugs from the early days of spin fishing in Europe. Discover now all our artificial lures for spin fishing.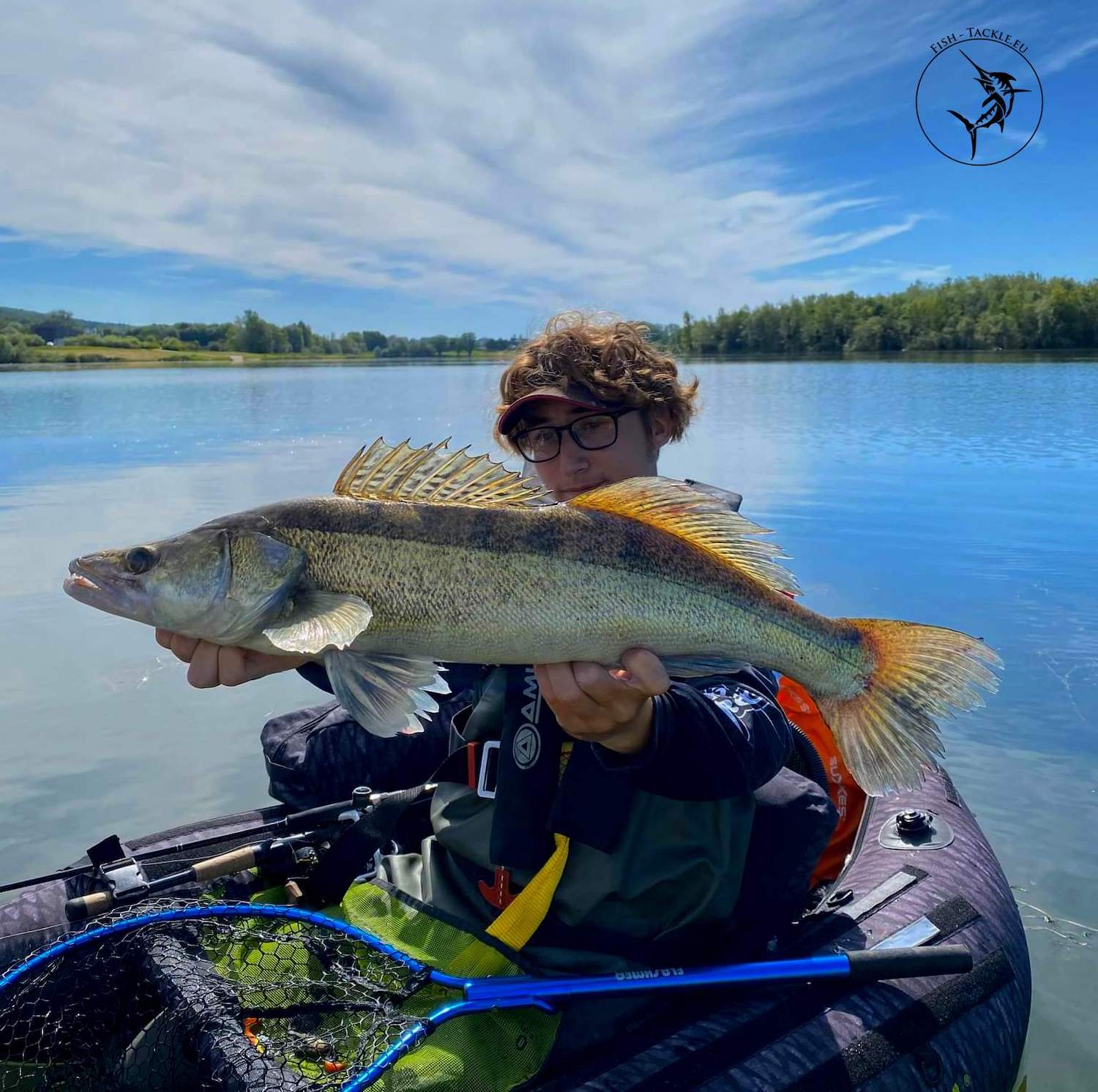 Perch, pike, walleye, catfish, bass, trout... the list of target fish for spin fishing is long. Just as long is the list of different fishing lures for spin fishing. P.S. you can easily sort your favorite baits and tackle by fishing style or target fish with our search filters here in the store. Also use the links to go directly to the appropriate category with the right tackle for spin fishing. Special types of spin fishing have their own category.
Spin fishing Links
The subject of spin fishing, and especially spin fishing for pike is very popular. Perch and trout are relatively easy to outsmart with an artificial and or spinning lure. Pike, zander and also catfish, as well as other predator fish ask for a little more skill and technique by the angler. Who uses the optical attraction of the baits, and more than just simple reel in the line; the one will quickly track down the hot spots of large predator fish.
The advantages of spin fishing are obvious. You only need a small fine tackle selection to start with, and you are constantly on the move. Spin fishing keeps you fit, sharpens your senses and is a great experience every time too.
Are you already one of the specialized spin fishermen who have found their favorite spot in spin fishing? Do you go out with your own belly boat and do you own a variety of baitcasting, ultra light and trolling rods? Then you are 100% at the right store. Fish-Tackle.eu has an extra large selection of high quality artificial lures, fishing reels and fishing rods; plus other spin fishing accessories for the professional angler.
Beginners will find their first tackle set for spin fishing and can expand their tackle collection step by step. We are happy to advise you before buying the perfect setup for your first session of spin fishing. Here we continue with our Cheburashka tackle for spin fishing, and here you will find everything you need for the drop shot fishing technique. Friends of XXL predators will also like find all our extra large lures and baitfish systems for trolling, click here for all XXL lures for spin fishing.