Soorten vissen in zoet en zout water. Geschikte visaccessoires voor specimenjagers. Gebruik onze andere filteropties en zoek uw bestelling in de Fish-tackle.eu shop. Mocht u nog vragen hebben, dan staat onze klantenservice u graag terzijde. U bevindt zich nu in de categorie:
---
Visaccessoires van hoge kwaliteit, gesorteerd en geselecteerd voor de meest populaire vissoorten. Gebruik de categorieën voor navigatie.
---
Ultralicht vissen (UL)
Wat is ultralicht vissen? Ultra Light Fishing staat voor het vissen met ultralicht kunstaas, vaak lepels of rubber finesse aas. UL is de gebruikelijke internationale afkorting voor de populaire vistechniek. Sommige winkeliers hanteren de magische grens van een gewichtsverdeling van nul tot vijf gram voor de UL-uitrusting in de winkel. Bij ons vind je de mooiste UL hengels met een hoger werpgewicht. Zo bieden wij de Castalia Force Ultra Light aan met een maximaal werpgewicht van 7,00 gram. De zeer hoogwaardige high-end UL hengels uit de Olympic Pro en Gold serie hebben een werpgewicht van 1,0 - 5,5 gram. Je ziet dat de limieten zweven. In principe gaat het om het vissen met klein, mini en micro kunstaas.
De doelvissen in de UL-visserij zijn allesbehalve ultralicht en extra klein! Veel grote baars, snoekbaars, kopvoorn, forel en zelfs snoek konden alleen te slim af zijn door gebruik te maken van de beste montage en zeer filigrane kunstaas. Vooruitlopend op alle UL-doelvissen, vallen de XXL-forellen voor de kleine lepels en microwobblers. Probeer het maar eens, de UL-visserij zal u gegarandeerd inspireren. Zelfs doorgewinterde spinvissers raken steeds meer geïnteresseerd in de moderne trend van ultralicht vissen.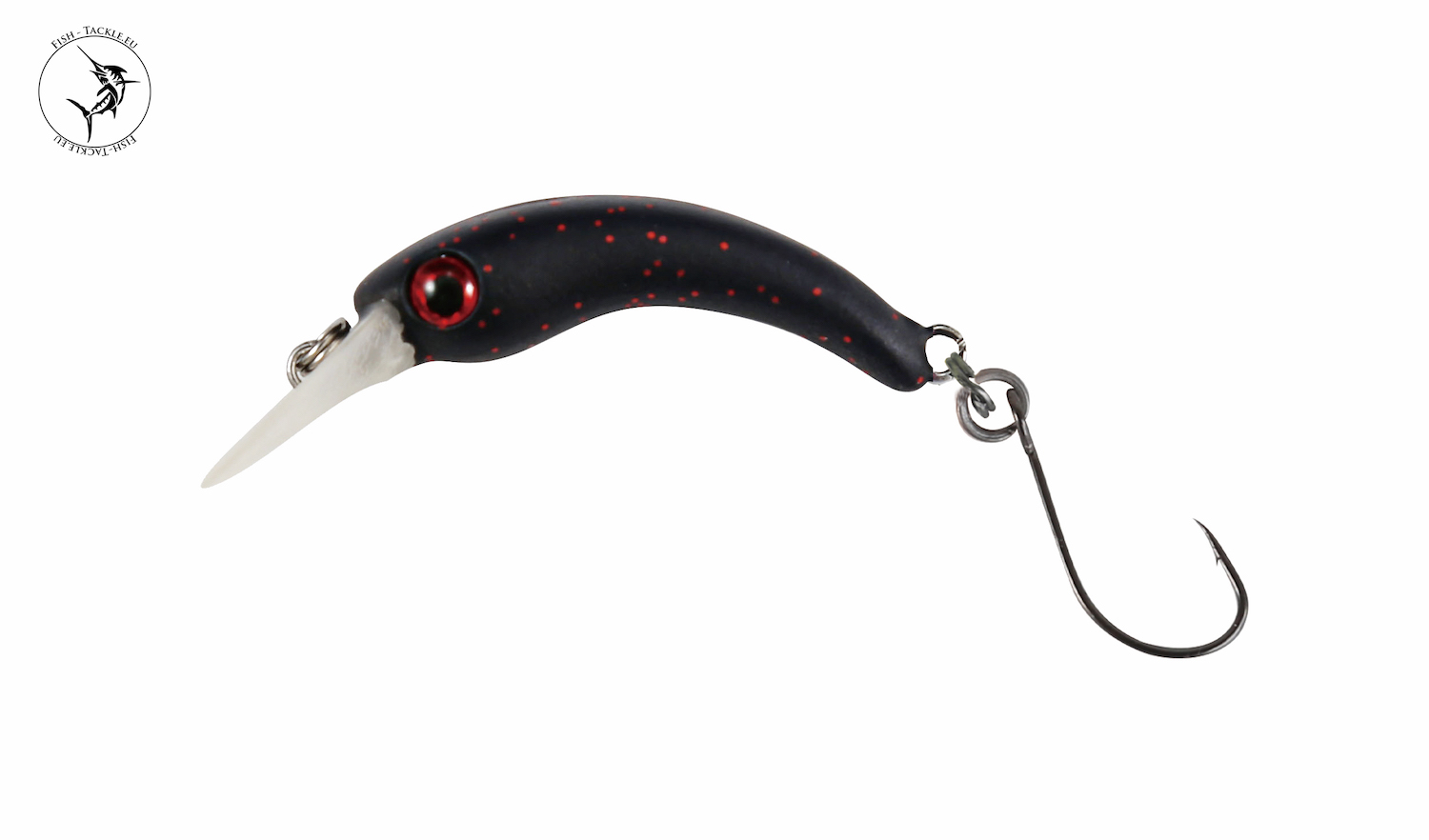 Welke vislijn voor UL-vissen? Dat is een vraag die je van veel UL-beginners krijgt. Kortom, een zeer fijne maar sterke gevlochten hoofdlijn is altijd de eerste keuze voor UL-vissen. Voor het vissen op ultralichte forel wordt een geschikte dunne monofilamentlijn aanbevolen. Uiteindelijk is het een combinatie van de elasticiteit van de lijn en de elasticiteit van de UL hengel. Andere factoren zijn het gebruikte kunstaas en de beoogde vis ter plaatse. Sommige van onze UL-hengels zijn bijzonder gevoelig, terwijl andere een bepaalde hoeveelheid krachtreserves bieden, zodat zelfs een grote roofvis probleemloos kan worden geboord. Insider-tip - koop indien mogelijk een e-reel voor elke UL-vismolen. Zo kun je snel en praktisch heen en weer schakelen tussen twee snoeren als dat nodig is. De keuze van de hoofdlijn is onafhankelijk van de gebruikte leider.
Professionele UL-vissers gebruiken altijd een fluorocarbon leadermateriaal. Het moderne materiaal beschermt tegen vervelende afbraak bij aanbeten door snoek, baars en snoekbaars. Hier in de shop heeft u de keuze uit extra fijn en bijzonder hoogwaardig UL fluorocarbon leadermateriaal. Het aanbod van UL leader-tackle wordt gecompleteerd door veel verschillende ringen, snaps en wartels speciaal voor UL-vissen. Kent u de scherpe UL-vishaken met geïntegreerde wartel en stroomopwaartse parels al? Een echte droom voor elke UL-visser. Hieronder geven we je praktische tips over UL-vissen, een van de meest populaire soorten vistechnieken dit seizoen.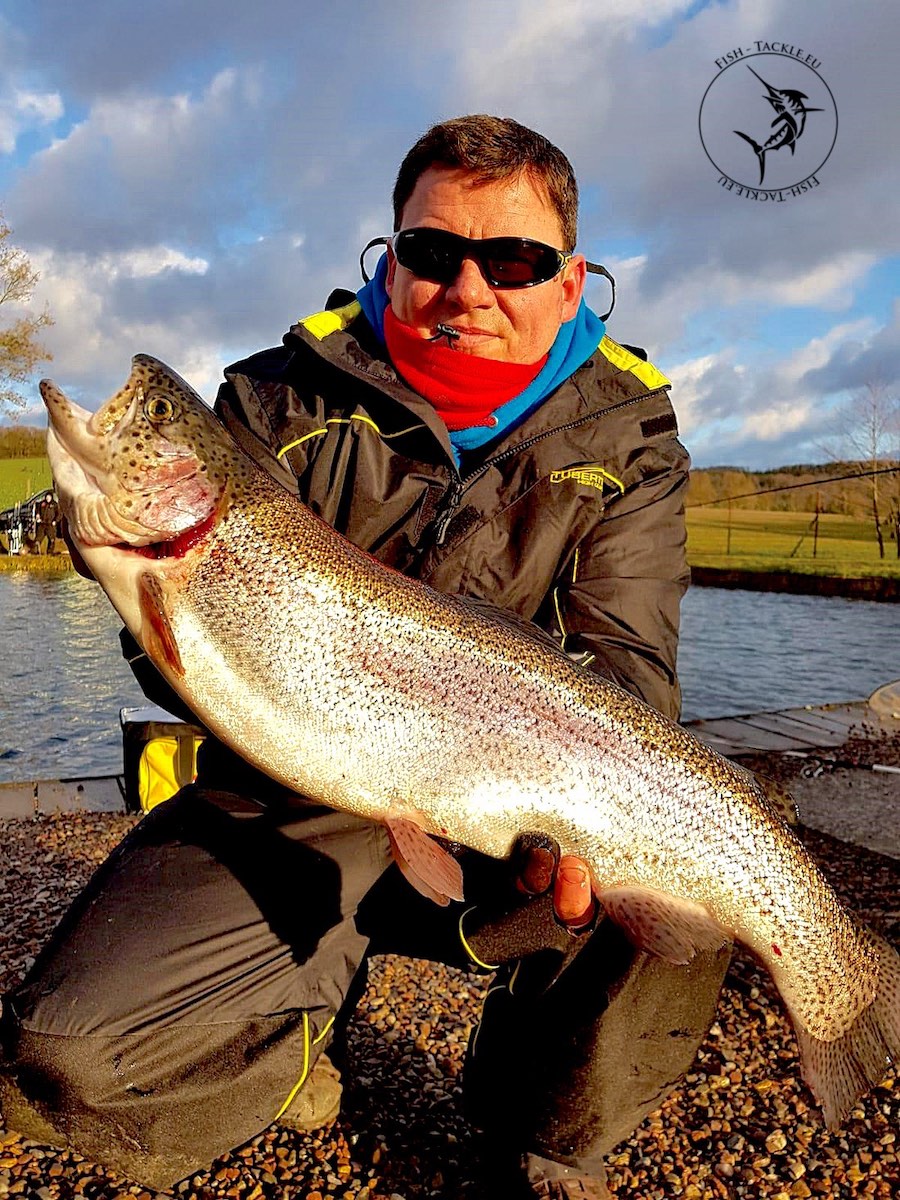 Ultra Light Fangerfolg | Angeln auf Forellen
Praktische tips voor ultralicht vissen
Het kiezen van het juiste kunstaas is essentieel voor succesvol ultralicht vissen. De haakmaten voor ultralicht vissen liggen meestal tussen de 4 en 8. Alle UL-visserij is gebaseerd op klein, fijn aas. Naast UL-vissen met kunstaas zijn er veel vissers die ook graag rode wormen of ontdooiwormen gebruiken voor UL-vissen. De meeste van alle UL hengels zijn rond de 2,00 meter lang en hebben een typisch laag werpgewicht. De perfecte harmonieuze UL-vismolen heeft meestal een maat tussen 800 en 2000. Een belangrijke praktische tip is om de juiste gevlochten hoofdlijn te combineren met een perfect sterke maar dunne fluorocarbon onderlijn.
Succesvolle ultralichte vissers zijn meesters in het bestrijden van een roofdier. Elke vis die op een UL-hengel wordt gevangen, is erg leuk. Als de vis groot genoeg is en gretig om te vechten, zal je volledige concentratie en ervaring vereist zijn! Je hart gaat tekeer nadat je een grote forel, een grote baars of zelfs een nieuwe PB-snoekbaars hebt gevangen met je eigen UL-uitrusting.
Ultralichte hengels en molens
Hier vind je alle Fish-Tackle.eu UL hengels en molens aanbevelingen. Wij bieden UL Tackle voor beginners, voor beginners en voor echte professionele vissers. Lees hier in de shop meer over de specificaties en details van de verschillende UL tackle series.
Ultra Light kunstaas
Klik hier om direct naar de extra uitgebreide categorie kunstaas te gaan. We presenteren het beste kunstaas voor UL-vissen zoals mini- en microwobblers, finesse-aas, softbaits, creaturebaits en vele andere pakkende spoons in alle maten. Vang- en visplezier is gegarandeerd met het hoogwaardige Ultra Light kunstaas van Fish-Tackle.eu, uw UL-partner op internet.